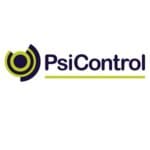 Profile
PsiControl is your reliable partner for the full life cycle management of your electronic system. Based on our industrial background, we at PsiControl are able to offer electronic systems that are designed for 24/7 problem-free operation.
Through innovative programs, a set of technology platforms can be built that are ready for use in your new developments. In close communication with our customers, we invest in exploring new technological trends and converting these into applicable solutions.
As is the case in the early design stages, we are constantly attentive regarding the OTIF delivery of your products. Components are selected according to our requirements of performance, cost, quality and availability. A network of suppliers is involved in the entire logistic setup to guarantee timely deliveries.
Design, verification, test development, prototype and preseries and series production from one source.
We are reliable – because we care.
Website: