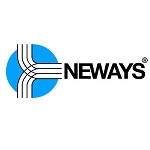 Profile
Neways offers customised solutions in close collaboration with its customers for the full lifecycle of PCBA's, cables, microelectronics and box build applications, always aiming for optimum cost of ownership.
The operations of Neways cover the full lifecycle of professional electronics in the business to business segment, from the initial idea to development and production, repairs and service.
As an international one-stop-provider in the Electronic Manufacturing Services (EMS) market, Neways supports global players in the manufacturing industry, Original Equipment Manufacturers (OEMs) and their first-tier suppliers with tailored solutions for product lifecycle management of advanced electronic applications. Neways does this for electronic components, assemblies and for fully integrated (box build) operating systems.
Neways focuses on five market sectors: Automotive, Medical, Defence, Industrial and Semiconductor. The balanced spread across these selected market sectors reduces sensitivity to cyclical fluctuations within certain parts of the EMS market.
Website: